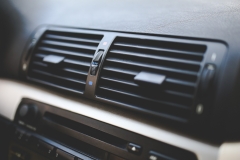 We here at Minto Auto Centre know how important it is to keep cool during the hot summer months, and we can ensure that your air conditioning system is running at its full potential. Our instruments can identify even small leaks, and we can fix it ensuring that we keep you cool and the environment refrigerant free. 
 A/C PERFORMANCE TEST & INSPECTION
Perform Gauge Pressure Test, and Leak Test
Check All Components for Operation and Report
Verify A/C Compressor Operation
Inspect Previous Repairs to A/C System
Check for Presence of Dye in A/C System
Performing an A/C System Nitrogen Leak Test
If you have a problem with your air conditioning system, or you just want a checkup to ensure your car is in top condition, give us a call and we'll schedule you for a multi-system evaluation.