New Tires & Seasonal Tire Changes
Looking for a new set of rubber?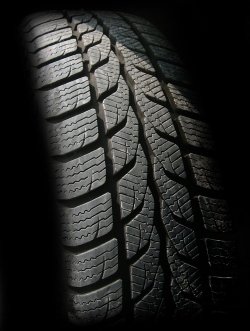 At Minto Auto Centre, we offer a large selection of tires, from economy to high performance for any vehicle types and weather conditions, and tire storage ($5/tire or $20/set).
From a distance, most tires look alike, but different types of vehicles have different tire needs.
Whether you're looking to enhance your luxury vehicle's responsiveness, purchase a spare half-size tire for emergencies, etc., we have the right tires for you.
We are dedicated to providing the highest standard of quality in tires, and we pride ourselves on a strong record of honest, affordable service in every transaction. So when you need to find the right tire for your ride, call Minto Auto Centre Inc., and our expert staff will be glad to help you pick out and install the best tires for your vehicle, driving needs and budget.
Tire Rebates Are Available For These Top Brands:



Other brands are available upon request. Or, Check Out our Used Tires for Sale HERE
Got a flat tire?
Tire repair is an integral part of getting the maximum in performance and value out of your tires.  Oftentimes when you have a flat tire, there's no need to go through the expense of replacing it.  A repair will get you through.
While there are home tire repair kits, when done properly, a tire repair can last for years. That's why you'll want one of our tire specialists to handle the repair for you.  Use our years of experience and knowledge to get the most out of your tires!
When you need a tire repaired, call us and see why we're the local tire experts!